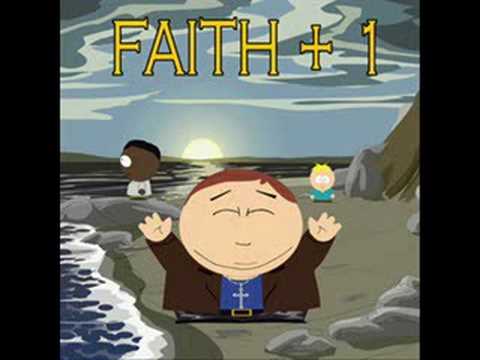 Oh, It's Long Alright →
Gimme Some Truth
Whatever happened to honesty? Is it still such a lonely word as Billy Joel once attested? I find the truth being held back because something as impulsive and irrational as emotion gets into the mix. "If you tell the truth, you don't have to remember anything"           -Mark Twain Honesty becomes so overshadowed by emotion because you don't want that truth to affect...
Watch
WTF Fox News? I couldn't believe this when I saw it. We've been trying to figure out the "real" Barack Obama for 18 months now and Fox New thinks it can do it with one picture? Come On! We'll never be the ones to see the true colors of this guy. He's as enigmatic as Cheney! And what is with that Obama Advent Calender. I hear instead of a chocolate with every...
No blogs in nearly 2 weeks. I was going to do...
Complaint About Humanity #1
I hate implicit people. I've complained for a while about this to a few friends but now it's just getting out of hand. These are the sort of people that never seem to complete a full thought without your help. I can't tell you how many times I've been sucked in when someone just out of the blue says "It sucks man.." Just that. And your job as the listener is to...
Watch
With the election over, I came out realizing how passionately I feel about politics. The political process and especially the history is something I find extremely interesting (to the point of taking an Intro to Politics class next semester). That combined with my love of movies makes for incredible film viewing. I'm talking about amazing political films, not shitty Oliver Stone...
McCain Returns to Washington →
I LOVE 'The Daily Show'! It's been absolutely incredible lately and deserves it's most recent Emmy! Enjoy! -Stephan
Joe Versus the Volcano →
 More DS! -Stephan p.s. Badonka-donk!!!
I'm OK
I went to see a show tonight and in it was a person I was dreading to see because I was afraid I'd start panicking or she'd envoke some other behavior that would leave me in a shattered frame of mind. But now that the show is over and I got through the awkwardness (which believe me it was. I just happened to be sitting right where she came out for bows) I realized that I wasn't...
College Shnicks #1
Diggins & Myself have been seeing one another nearly everyday at UNLV and in between the breast and big dick jokes, there emerges a gem such as this one. Unless you were a fan of reality shows in the early 2000s, this will make absolutely no sense. Setting: In-N-Out Burger. Chris: Hey Diggins! Check out this new app for the iPhone! Digs: That's nice Chris. Chris: Do you want to...
UNLV Audition
My first day of theatre I was given this greeting: "All theatre majors are required to attend auditions this weekend. One minute comedic and One minute Oscar Wilde (or similar playwrights). I've never been what would be considered a "good theatre student" where any variety of monologues can be offered at the drop of a hat. I have some that I can vaguely remember and maybe...
The VMAs also allowed me to get into some hot new...
The VMAs
I was recently watching the MTV Video Music Awards (not for me, but Britney needed all the support she could muster! ;oPlolz) and suddenly I felt myself being thrust back into the world of contemporary music. It started with a rather raunchy performance of Kid Rock's "All Summer Long" which samples Lynard Skynard's classic "Sweet Home Alabama". Just when you...
Summer of '08
As predicted, my mind is racing far too fast for me to find my way to sleep. I keep going over this summer in my mind and what tomorrow will bring. The night before school starts up is usually the one that allows me to build up the entire year in my head before it actually happens, only to realize that it's just school. But I can't help but keep coming back to the feeling that this...
Star Wars Fans: Be Warned!
I had feared that this franchise would be run into the ground and this movie merely confirmed my worst fears. I Love Star Wars and have had it have a huge impact on my life. The most recent three movies still brought about great things and a wonderful way to tie in all six movies. But Clone Wars does not do anything in the Star Wars galaxy justice. It's reduces everything cool to a...
She Used to Make Me Feel This Way...
For nearly 4 years now, my heart has belonged to one girl. There have been a few distractions along the way. One that still remains friends with me despite all that I've caused her. One that got very close to working out but the fighting never ceased. Apart from that, the rest have just been distractions. The only things that have seemed to remain consistent are my closest friends who,...
I was just re-introduced to this song a little...
"Byaaah! (Thanks Diggins)"
If you hit this table one more time then the...
Might skip* I told you. Stop hittin' the table. -Stephan
Things Like Chemistry
I've been mulling over in my mind what the subject of my very first blog should be. Should it be personal. Should it be practical. Should I give out helpful tips to minors to increase their chances with the ladies? Your first blog is like that first sweet kiss. Or the first time you penetrate that sweet sweet dartboard with your dart. And by "dart" I do mean "dong". ...